Average Weather in Kaş
    Hot season / summer is in June, July, August .
    Most rainfall (rainy season) is seen in January, February, October and November.
    Kas has dry periods in April, May, June and July.
    On average, the warmest month is July.
    On average, the coolest month is January.
    November is the wettest month.
    June is the driest month.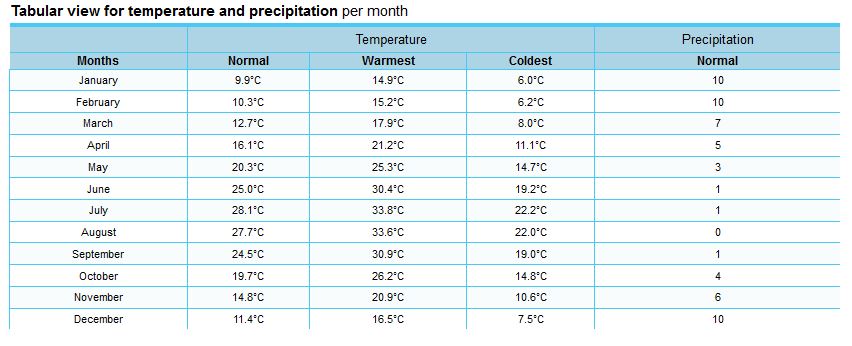 Climate of Turkey
Surrounded by high mountains and open seas, Turkey is a cornucopia of natural wonders. Apart from that, Turkey is noted for its climatic diversity ranging from the Mediterranean to  oceanic to continental climates.

The northern regions of Turkey have an oceanic climate whereas the southern areas are affected by a temperate Mediterranean climate.  The continental climate reigning in the internal regions makes one experience four seasons in one day.

The southern regions which are popular among tourists particularly in summer and the central and northern regions of Turkey which are in demand rather in winter are popular for their cultural heritage as well as the variety of touristic and sports facilities.

Subject to a variety of climates, Anatolia is also rich in flora and fauna. The habitat of numerous varieties of flora and fauna alongside magnificent forests, Turkey, is worth visiting any season of the year.